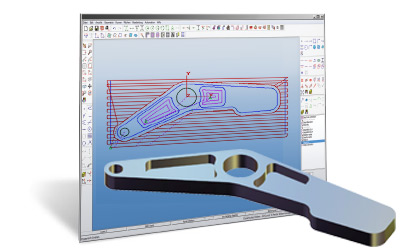 The EZ-CAM Express family of products offers an integrated design and 2-axis machining system at an affordable price. These streamlined applications are packed with over twenty years of G-code programming experience and CNC know-how, and contain all the essential features of the standard EZ-CAM products. The powerful geometry construction tools are easy to learn and use, and multiple import/export options including DXF and IGES allow existing CAD systems to be readily companioned.
What's New in Ezcam v2018 ?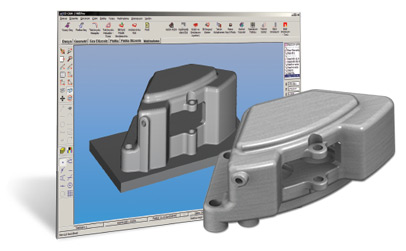 EZ-MILL is a full featured milling system containing many advanced capabilities normally associated with more expensive systems. It includes all the EZ-MILL Express functionality plus Gears/Splines/Cams Geometry Creation, 2,5D milling operations applied to imported solid models, 4th axis indexing/wrapping and a 3D profiling cycle. Also included is the Optimize Curve command to simplify curves by fitting tangent arcs to polyline segments. Robust data translators allow part models to be imported from virtually any CAD system, and powerful geometry extraction tools make prismatic machining from 3D data a simple task. EZ-CAM's unique integrated spreadsheet enables you to view all operation parameters at a glance, and the associative toolpath generation allows you to update your toolpaths with just a single click.
What's New in Ezcam v2018 ?
EZ-MILL Pro extends the standard EZ-MILL capabilities to meet the demanding needs of the prototype, tooling, die and mold professional. EZ-MILL Pro includes all the functionality of EZ-MILL plus surface creation and machining capabilities. 3D Surface Machining Wizard combines 12 different Roughing, Re-Roughing and Finishing strategies under a new and simple-to-use dialog box.
What's New in Ezcam v2018 ?
---