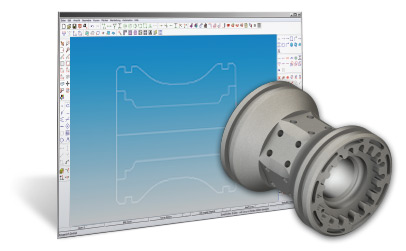 EZ-TURN is an advanced turning and integrated Turn/Mill programming system designed to allow both turning and milling operations to be defined directly from 3D data in one seamless environment. Turning profiles can be defined by slicing through the axis of an imported model and milling path geometry can be extracted directly from model features. Robust custom stock roughing, multi passprofiling, threading, grooving, drilling, cut-off, and bar pulloperations handle the toughest turning requirements. EZ-TURN also supports multiple spindles, turrets, and coordinate systems. Canned cycles can be used to increase efficiency and reduce program length. Fully integrated milling capabilities support both C and Y axis configurations and allow standard 2.5 axis milling operations to be performed on the face or wrapped around a specified diameter. Advanced verification displays both turning and milling together in a single environment, ensuring that any mistakes are caught before they reach the shop floor.
What's New in Ezcam v2018 ?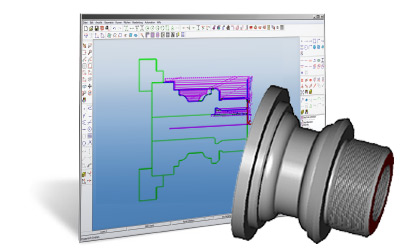 The EZ-CAM Express family of products offers an integrated design and 2-axis machining system at an affordable price. These streamlined applications are packed with over twenty years of G-code programming experience and CNC know-how, and contain all the essential features of the standard EZ-CAM products. The powerful geometry construction tools are easy to learn and use, and multiple import/export options including DXF and IGES allow existing CAD systems to be readily companioned.
What's New in Ezcam v2018 ?
---